BUILD YOUR OWN CUSTOM DREAM.
Share your dreams and we will make them come true. At BRUTE we love to create one-of-a-kind projects. And it all starts with you.
We take a white canvas and write everything down what is on your mind. Scroll down to get some inspiration of the possibilities for you. If you are ready, we are ready!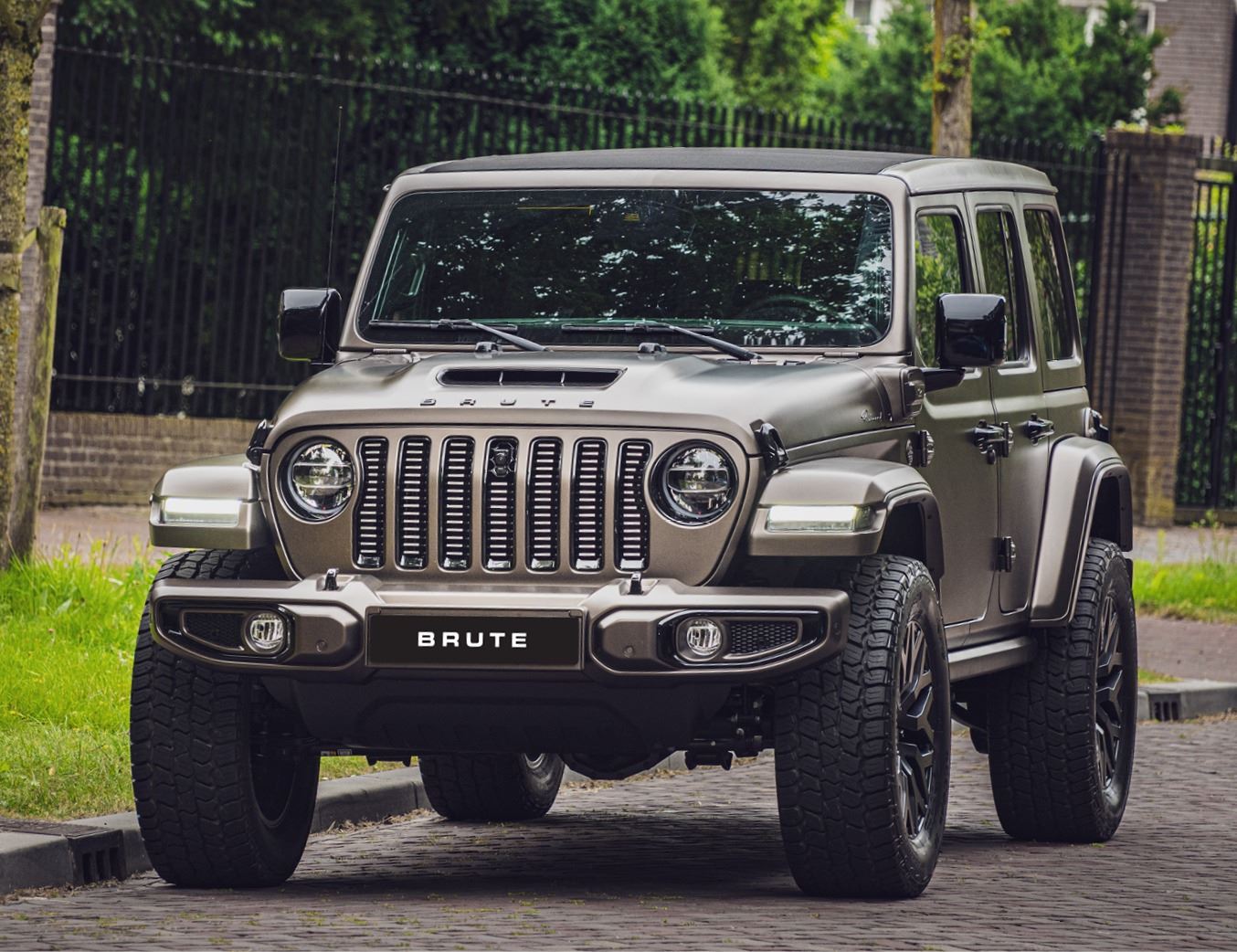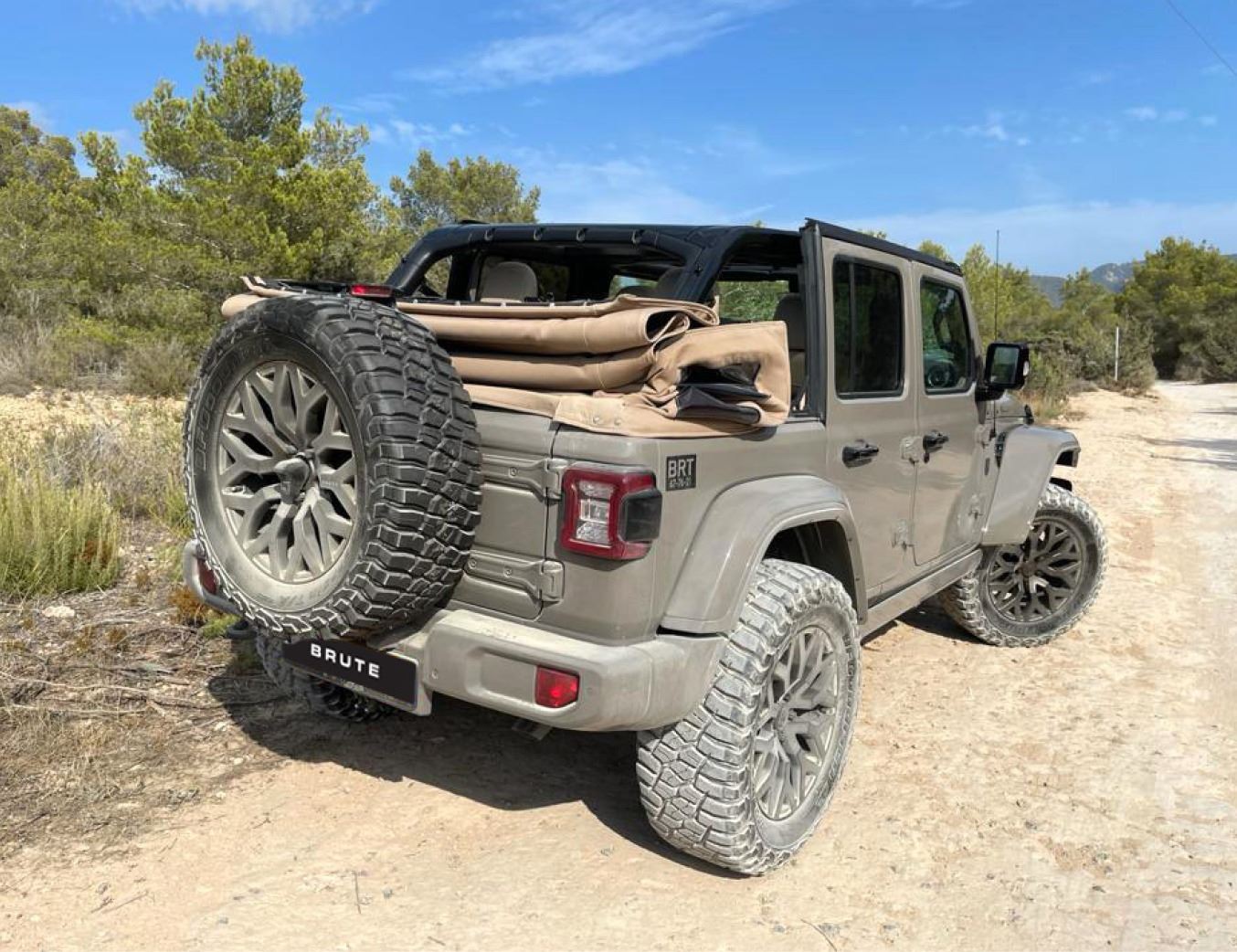 BRUTE CUSTOM COLOURS
The first choice is the exterior colour.
To facilitate in your choices we have carefully created a set of custom BRUTE colours. Colours that underline the unique character of your BRUTE.
All BRUTE colours have one thing in common; there is no bad choice. The colours are a mix of class and coolness and are all carefully tested on Jeeps before they made it to become a BRUTE custom colour.
INDIVIDUAL COLOUR
If you have a specific colour in mind, or you are looking for a colour that matches the rest of your car collection, no worries. We can create and paint any colour you desire. Pastel, metallic, shiny or Matt.
BRUTE INTERIOR STYLES
At BRUTE we crafted a completely new designed interior. Seats, dashboard, door panels, roof panels.
All redesigned in a new BRUTE style. In the new style you can choose from a variety of colors premium soft leathers, vintage style leathers, stitching colours and alcantara.
BRUTE INTERIOR COLOURS
There are 2 styles and 12 colours to choose from in our custom collection.
Are you looking for something else? In our workshop we can source all materials and styles to fit your need, tailored to your BRUTE. All BRUTE dealers will be happy to show you more.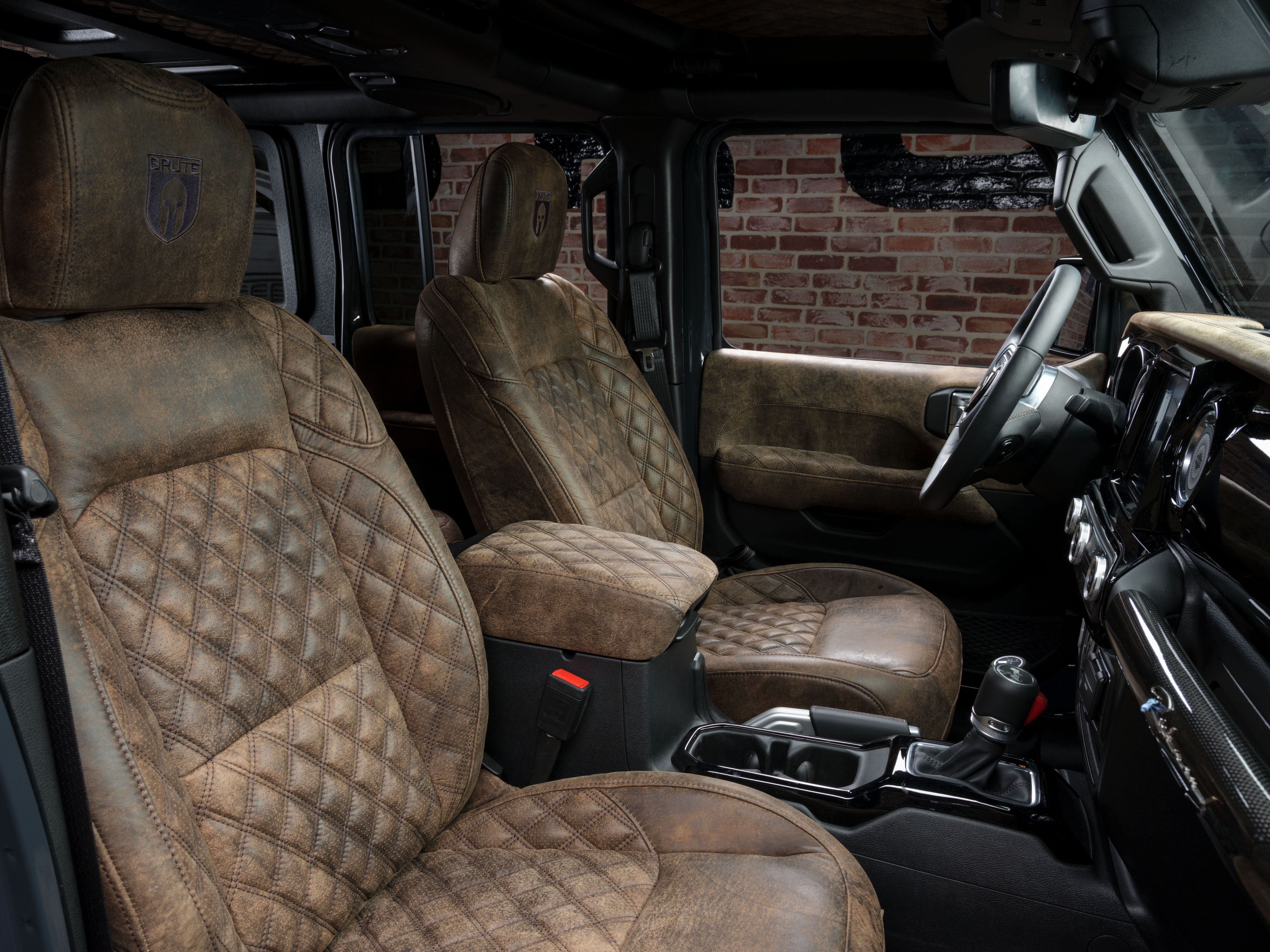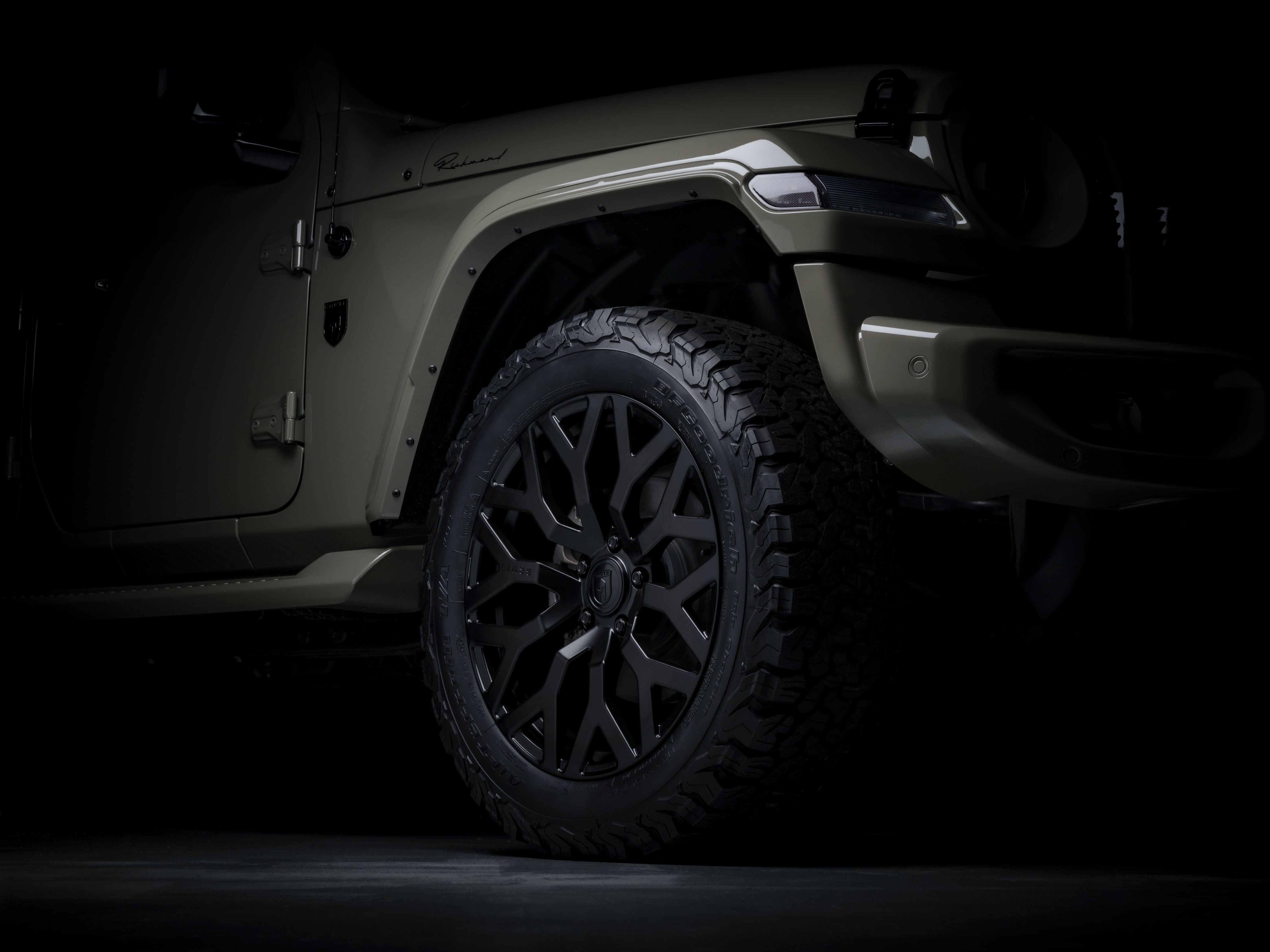 BRUTE WHEELS
Designed with the DNA of a BRUTE driver in mind.
To make your Jeep not only look cool but distinguish you
from any form of standard.
SIZES/STYLES
Our BRUTE Wheel designs are available in 20 inch and in 22 inch. The wheels come standard with all terrain tyres (road friendly), but this can also be tailored to your (offroad) desires.
COLOURS
Mostly chosen in Satin Black, but all colours all possible, including 2 tone. Some options are High Gloss Black, Copper, Titan, Silver or a combination of any.
UPGRADES
There is a variety of options available to further customize and personalize your BRUTE with options and accessories. To list a few:


BRUTE POWER & SOUND PACK
More Power, more torque and more sound.


BRUTE PERFORMANCE PACK
Exterior elements
ELECTRIC SOFTTOP
Premium, Isolated Electric softtops, available in
a variety of colours to fit your BRUTE.
OTHER
Bumpers, Sidesteps, Lift-Kit. Alarm, Coating and any other special wishes. (Almost) everything you are looking for is possible. Ask your dealer or inquire with us.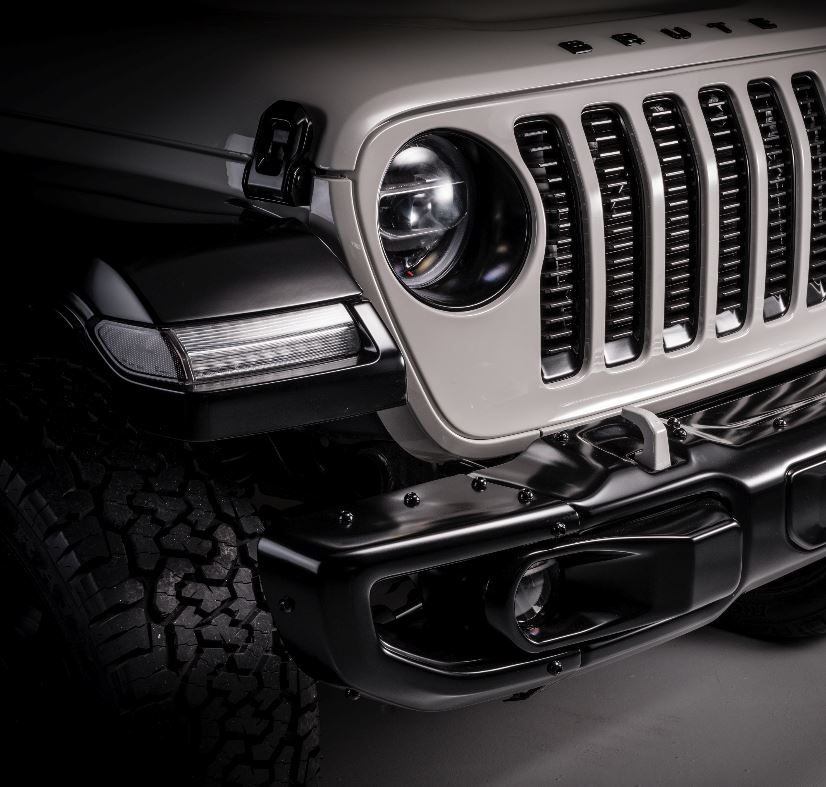 STANDARD OPTIONS | SPECIFICATIONS HYBRID VERSIONS

THE FINISHING TOUCH
After the exterior colour(s), Interior style, colour & fabric has been chosen the wheels and options
are selected, we will finish your BRUTE custom conversion by adding the final 'jewelry'.
We have designed a specific set of elements in Carbon, Aluminium and other fine materials to
add that BRUTE Signature to your build. All handcrafted and in the finest quality.