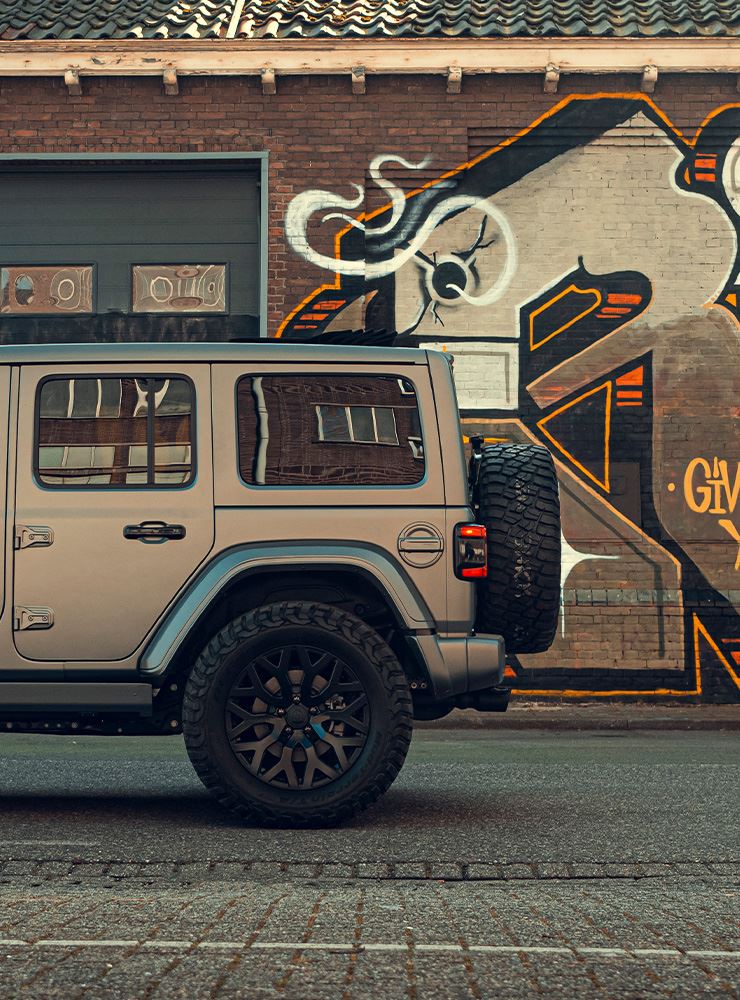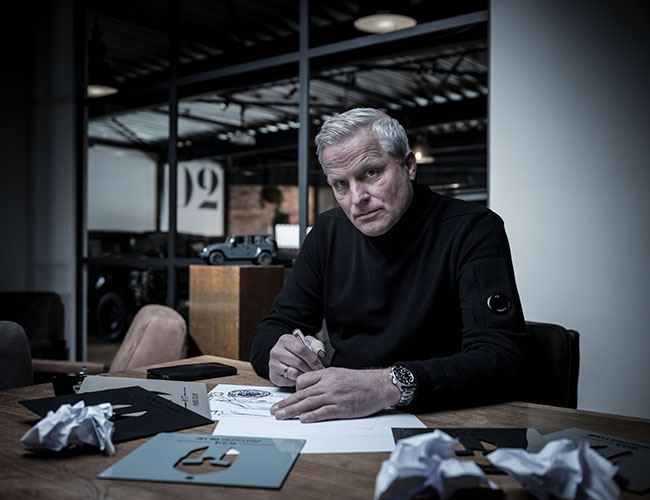 DESIGN
" Creativity is intelligence having fun" Albert Einstein.
Well and fun we have..every day. We breathe and exhale BRUTE 24/7.
In everything we do we look for the 'au point'.. the just right. In the mixes of our colours, in the design of leather and the types of leather, aluminium parts, carbon, wheels and more.
At BRUTE we believe to have created a set of custom colours, interiors, parts and combinations which we believe emphasize the uniqueness of our custom jeeps. We have made sure that all items are tasteful and cool as single item and as a whole at the same time.

SKINNED TO THE BONE
Not just a catchy phrase.. But daily routine in our Workshops.
Where more than 50 'ignited' and well trained craftsman work on skinning all our Donors to the bone. It takes a lot of dedication and training to become part of this skilled team.
All we want to say is.. Don't try this at home..:)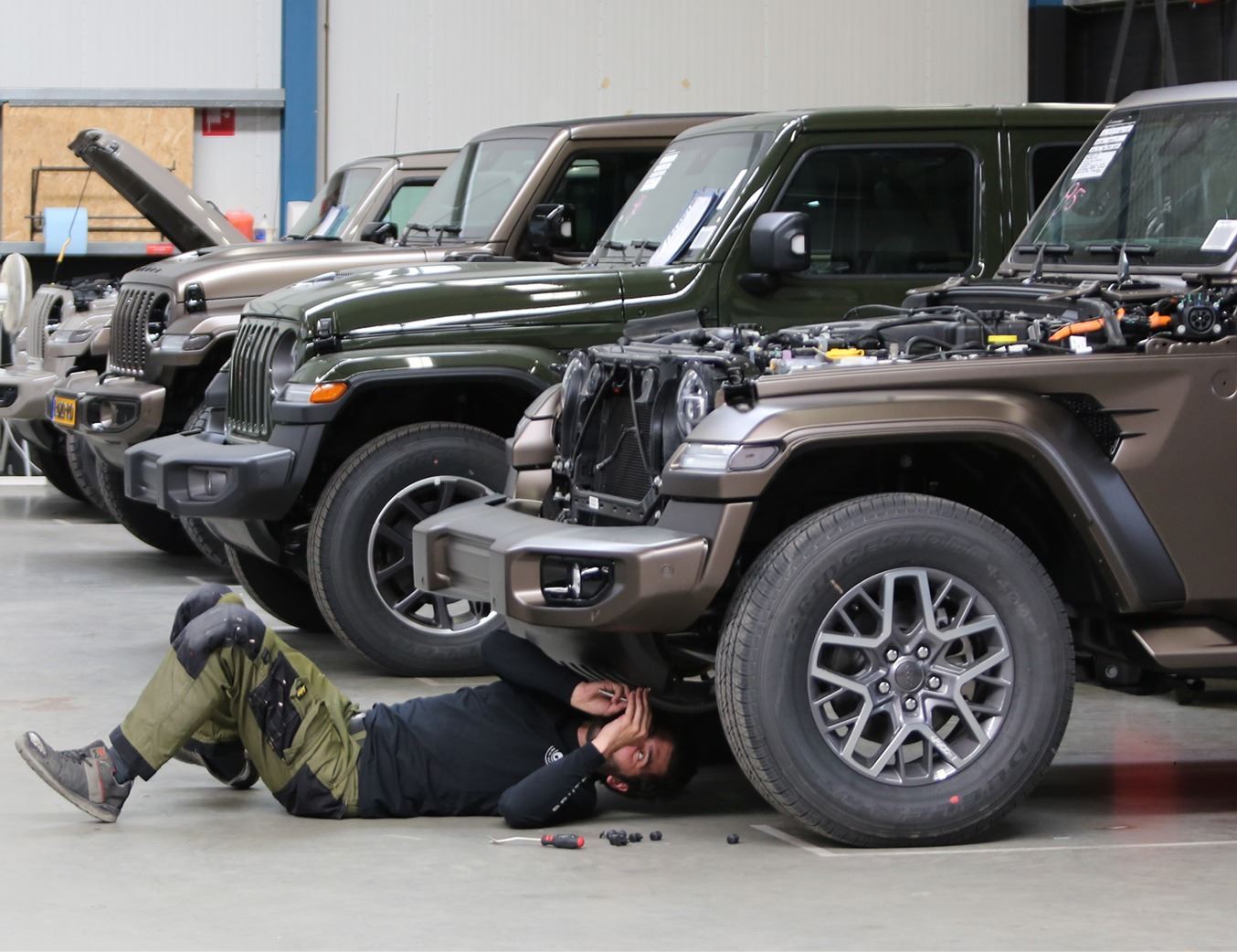 PAINTED TO PERFECTION
Not just any paint. Not just any painter.
We only work with the best. You can only be a champion
at what you do by aspiring to be the best and work hard.
That is what we do.
We can honestly say, that after being born again as a BRUTE, Removed of everything that made it fit the common, the skin has never been that pretty.

EXCLUSIVITY
"Go left where others go right" is one of our mottos. That explains a lot and also tells you we do not like mainstream.
We do not like the mass, individuality is a priority in all decisions we make here at BRUTE.
In design, in the materials we use, in the craftsman we employ and the quality we deliver. If you choose BRUTE you choose individuality.
Products designed and produced for a select group of undefined people.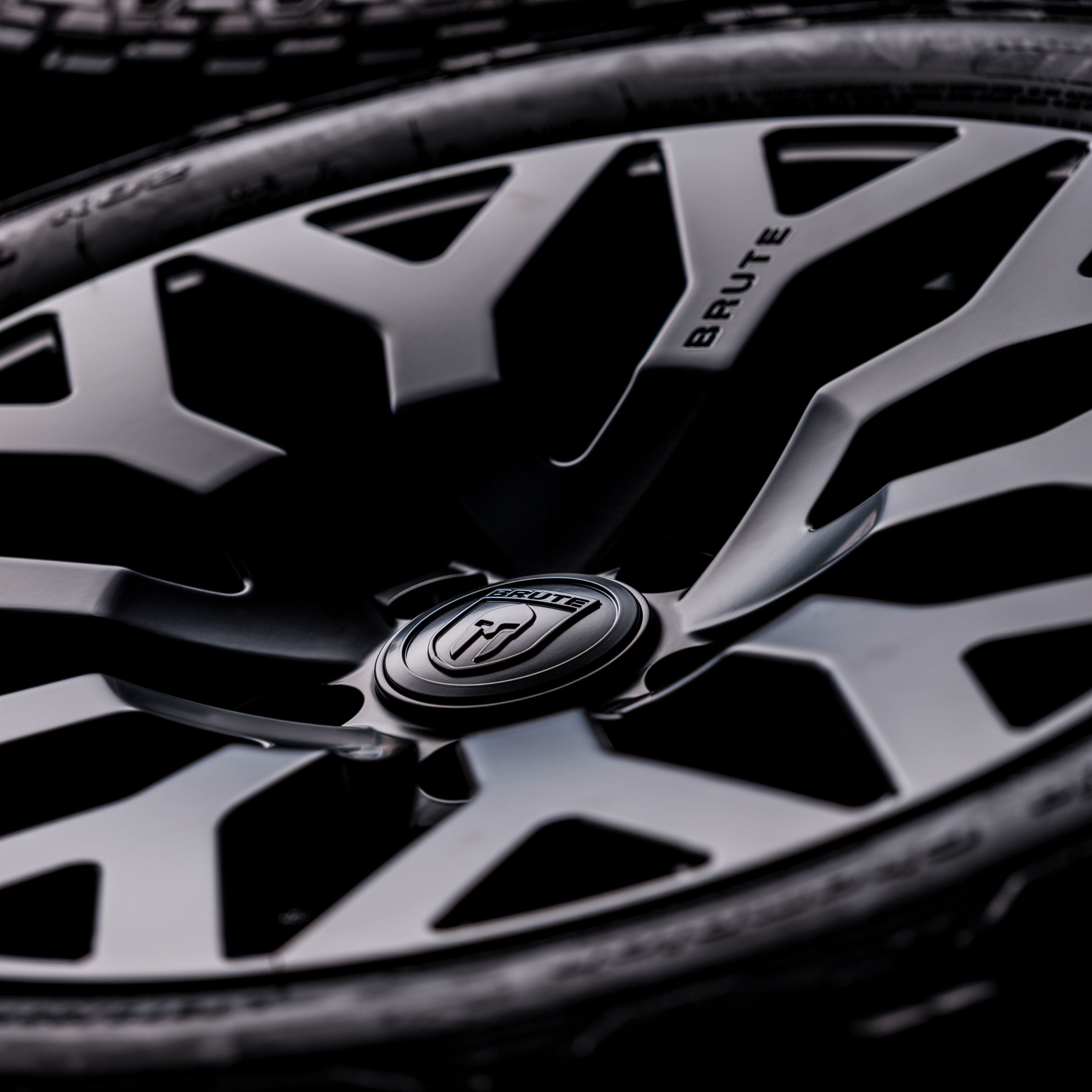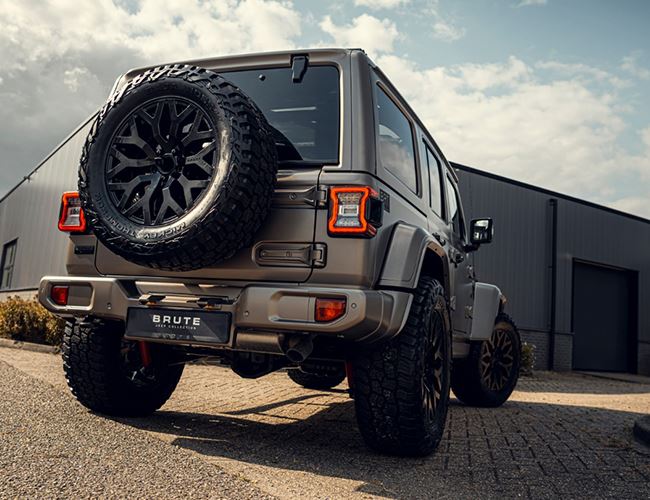 TAILORED TO FIT YOU
The Freedom to choose whatever you like,
however you like it. A statement of pure you.
We build this iconic statement of liberty for you to have
and to hold. To build memories, to have fun and to take you places you never went before.
When you choose liberty and make your own choices,
admiration will follow (and this starts with admiration for your BRUTE..).

BRUTE THE MOVIE
Watch our short movie to get a glimpse of what we do.