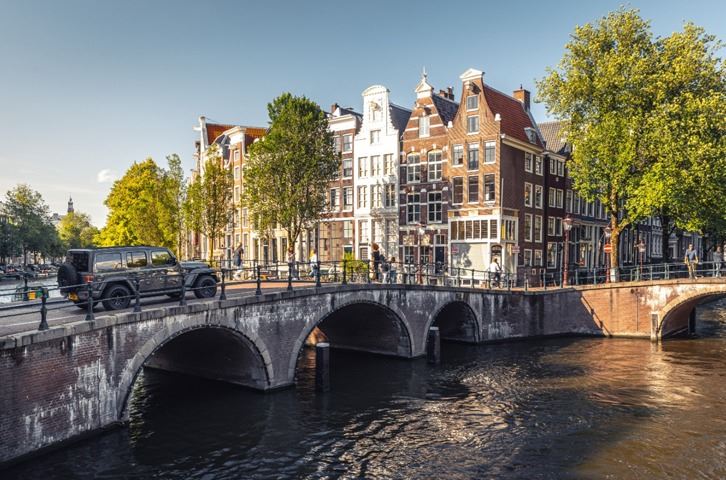 BRUTE NEWS, MEDIA & PRESS
As BRUTE is recognized and visible throughout Europe more and more, so are we in the media.
Here you can find an overview of external media, tests and collaborations, as well an overview of created BRUTE content.
If you come accross media from BRUTE outside of these piblications we welcome you to send it to us!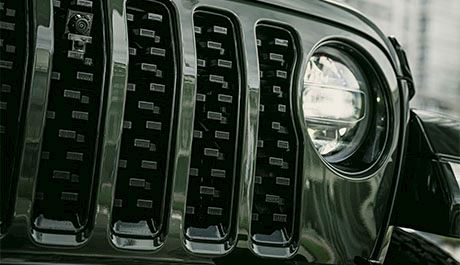 New BRUTE Custom Grille
We take pride in showing you the completely reimagined BRUTE grille, a true symbol of our unique identity. The revamped grille not only adds to the exterior's already commanding presence but also reflects the superior craftsmanship and custom origin that we stand for. This new BRUTE grille will be standard on every conversion per direct.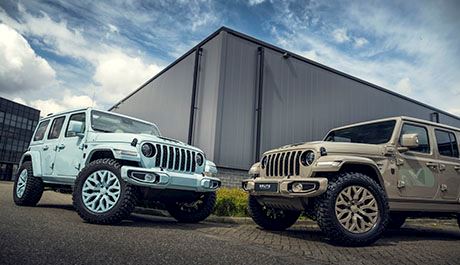 New design collection
A new sleek design of modern art like BRUTE Jeeps.
Ton-sur-Ton colours and perfectly matching or perfectly contrasting interiors. Inform at your dealer on the new possibilities for your new BRUTE.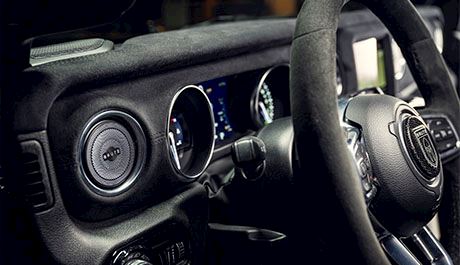 Conversion upgrade
Introducing another new standard for all BRUTE Conversions. Experience unparalleled luxury with the new premium Alcantara dashboard front, designed in exquisite matching (Ton-sur-Ton) colours to enhance your bespoke BRUTE leather interior.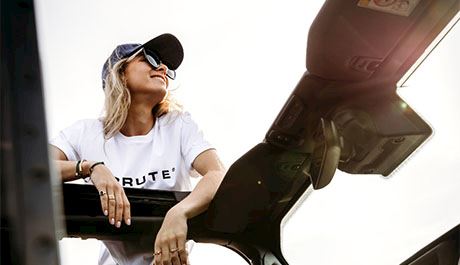 New BRUTE Merchandise collection
Keep close! In a few weeks we will be launching our custom BRUTE range of cool and comfy leisurewear. A Perfect match with your BRUTE. The collection will be available at our dealerships and in our workshop.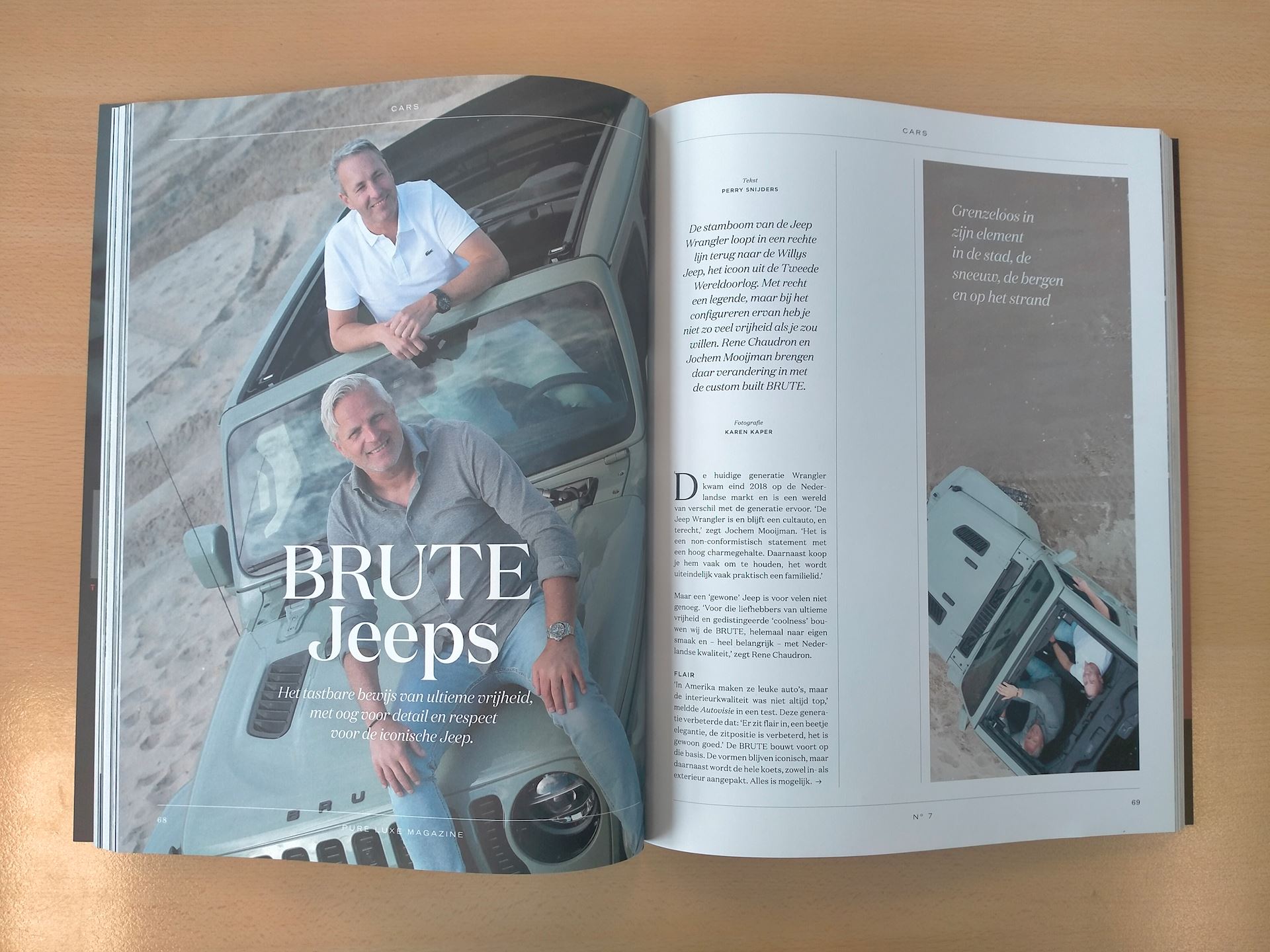 PURE LUXE MAGAZINE
Het tastbare bewijs van ultieme vrijheid, met oog voor detail en respect voor de iconische Jeep.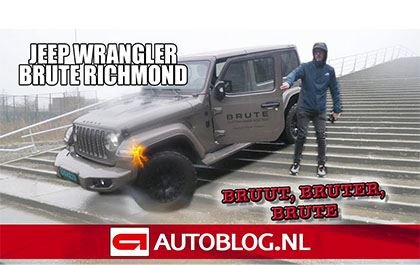 BRUTE review – Autoblog
Watch the review of Autoblog with the BRUTE Richmond in Amsterdam here!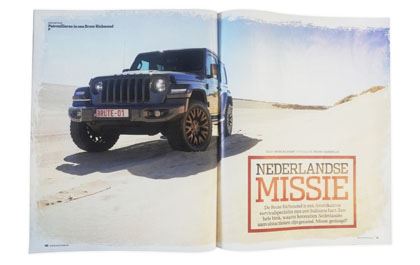 Review Autovisie Magazine
A very nice published review about the BRUTE Richmond in Germany's well known GRIP magazine









BRUTE. Build your own dream with us.